Please note, that you are being redirect to

The contents of your cart with not be redirected. If you return to Kith.com, your cart contents will still be retained.


Kith Treats & Sadelle's at Kith Toronto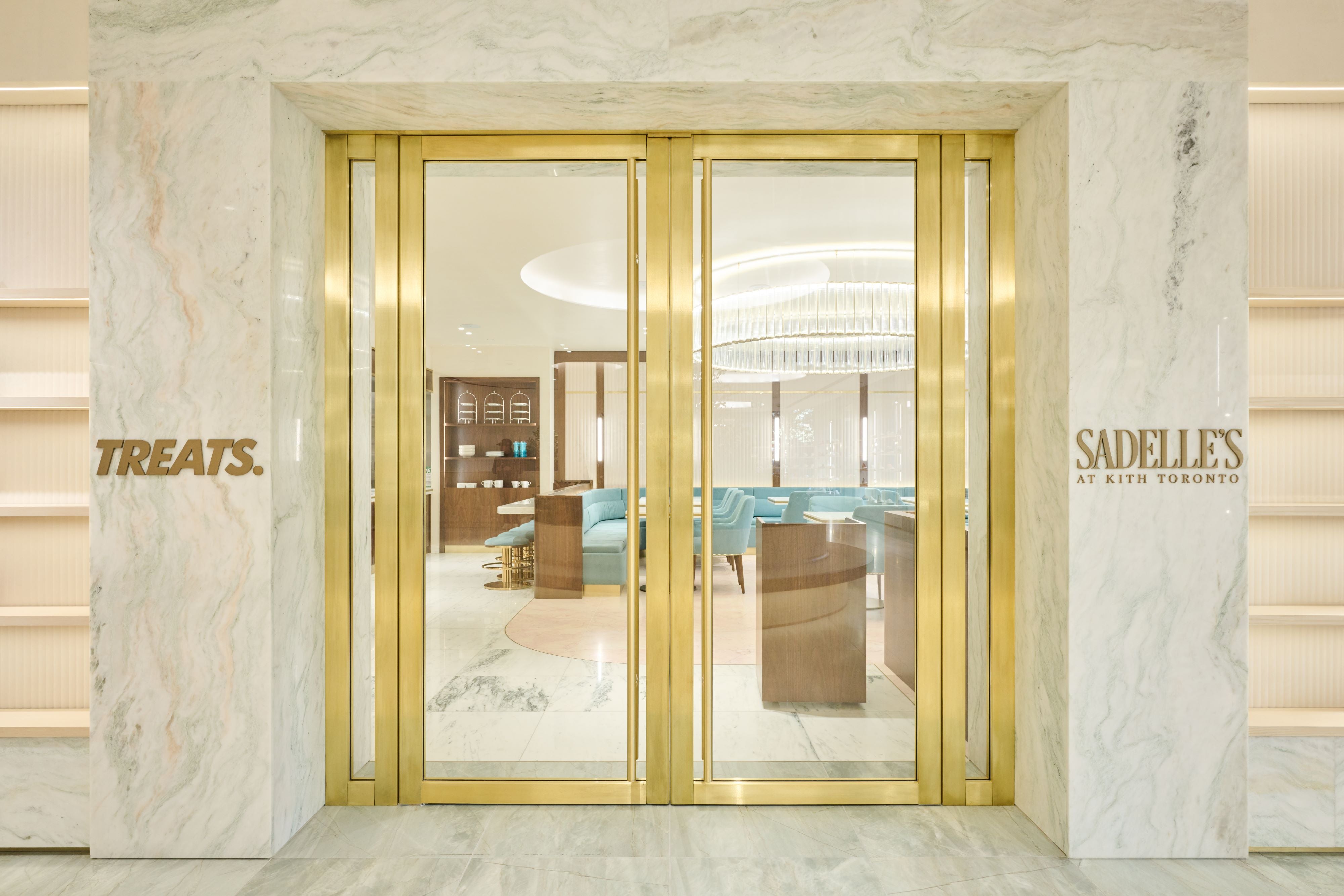 Kith is proud to announce its entrance into the Canadian market with its latest flagship opening in Toronto. While Kith Treats and Sadelle's each have their own respective international presence beyond the U.S., this opening marks their first steps into Canada's culinary landscape inside Toronto's Yorkville neighborhood.
Alongside its quintessential offerings and fast-casual accessibility, Kith Treats is additionally located within the Sadelle's at Kith dining room for the first time. This one-of-a-kind, hybrid dine-in experience offers diners of Sadelle's the ability to order a limited menu of Kith Treats specials directly to their table. Open seven days a week, Sadelle's at Kith Toronto features location-exclusive menu items as well as classic Sadelle's fare, such as their beloved bagels, sliced-to-order salmon, chopped salads, and world-famous french toast.
The shared dining room features an elevated blend of wood, stone and metal accents, highlighted by a Rosa Aurora marble countertop and Kith Treats' signature parlor-style cereal dispensers. This new location will be home to Kith Treats' full menu of ice cream specials as well as all of their global inline capsule collections. 
Kith Treats Toronto opens Friday, 9/22 at 11AM.
78 Yorkville Ave, 2nd Floor
Toronto, ON M5R 1B9, Canada
Kith Treats Toronto
Monday – Saturday: 11AM – 8PM
Sunday: 11AM – 7PM
Sadelle's at Kith Toronto
Monday - Sunday: 11am - 5:00pm
Last seating at 5:00pm